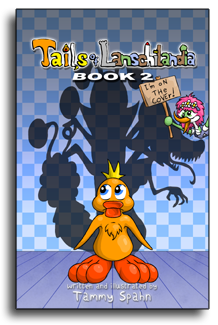 Hurra! Two years after the first one, the second print comic book of Tails of Lanschilandia is out now, featuring the stories "Ooze Busters", "The Metamorphosis of Mr. Ani" and "Lizard Needs Food Badly" plus a few bonus things.
The info page
on lanschilandia.com has more details and information on where to buy it, so check it out!
I'm pretty excited that the comic has come this far, boasting way over 100 pages now with both books combined. What are your thoughts? Will you be picking up a copy? Feel free to discuss anything related to the book here!