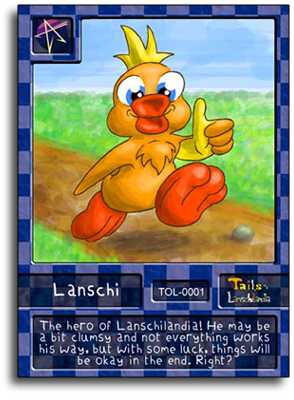 *~~ Tails of Lanschilandia collectible trading cards ~~*
...are now officially available - Hurra! A series of 36 (37 including one that cannot currently be obtained) cards has been released as part of Project Apex, with unique artwork and flavour text on each. These are printed with UV coating and linen texture by indie game/card printer The Game Crafter, where they can be bought in randomised packs of 18. Find more info (as well as a spoiler list of all the cards, if you so desire) on the website:
Collectible cards!
Will you be buying any? Or maybe you have some to trade? Feel free to discuss the cards here!